2022 Bronco
Order with Mullinax Ford and save. You'll never pay a dealer fee!
Picturing a Ford Bronco in your future? At Mullinax Ford of Mobile, you can pre-order a two- or four-door model of this super popular SUV today. Our staff is available to help customers get the exact version of the Bronco they want. Some pre-orders are already being delivered. Broncos will eventually be available on the lot-but why wait?
Get them while they're hot. Contact us now. We can answer any questions about the 2022 Bronco and get your order moving.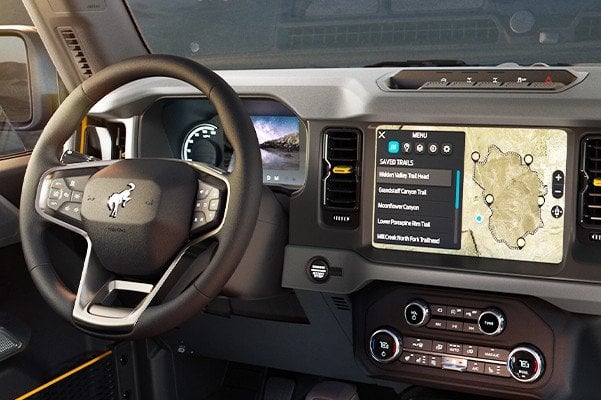 Pre-Order your Ford Bronco with Mullinax
The new Ford Bronco takes a history of legendary performance and updates it for the new model year. This SUV is Built Wild right from the factory, and while other car dealerships may make it difficult to pre-order a 2022 Bronco, Mullinax Ford of Mobile offers transparency and efficiency. And did you know you can save up to $900 just by shopping with us thanks to our No Dealer Fees? Ask about our Up Front® Price and order your new Bronco.
Ford Bronco Purchase Options
The most efficient way to get that new 2022 Bronco is to order it now. We can guarantee a speedy and hassle-free car-buying experience, so don't hesitate to reach out to one of our friendly team members.
Prefer to wait until they're on the lot? Check back with us frequently to stay updated on their arrival date.
Want a Bronco Now?
The 2021 Bronco Sport - a smaller and just-as-cool version of the Bronco - is available today at Mullinax Ford of Mobile. Come by and see what the road looks like from the driver's seat of one of these exciting compact SUVs. Contact us now to schedule a test drive.